Six films from this year's New Horizons program have a chance to win European Film Academy awards.
The authors of Another Round can boast of the largest numberof nominations announced yesterday - the latest work by Thomas Vinterberg is nominated for best film, best director, best script and best actor (Mads Mikkelsen). Berlin Alexanderplatz got two nominations (best film and best screenplay), and one nomination each went to Summer of '85 (best director), Dau.Natasha (best actress - Natalia Berezhnaya), Father (best actor - Goran Bogdan) and Gunda (best documentary).
Access is still available for the films Berlin Alexanderplatz, Summer of '85, Dau.Natasha and Father. Enjoy the screenings!
Become a juror - vote for your favorite movie
Through end of day Friday, you can vote for your favorite films from the Spectrum, American Docs and the New Horizons International Competition sections. To vote, just click on the appropriate note on the scale displayed next to each competition title.
Meetings with filmmakers
Today, we invite you to two meetings that will be broadcast (live) on the festival channel on YouTube: at 3:00 p.m. we will talk with the filmmakers of Simple Things: Grzegorz Zariczny, Magdalena Sztorc, Błażej Kitowski and Tomasz Schimschiner, and at 8:00 pm we recommend the discussion with Jasmila Žbanić, director of Aida and Polish members of the film crew: Ewa Puszczyńska (production), Małgorzata Karpiuk (costumes), Antoni Komasa Łazarkiewicz (music) and Jarosław Kamiński (editing).
Film Discussion Club
At 6:00 p.m., another discussion club meeting will begin, which we have the pleasure to conduct in cooperation with Filmawka. Today, we'll talk with the filmmakers and authors of the films presented as part of the Shortlist: Sonja Orlewicz-Zakrzewska (Cross n' Carry), Antonio Galdamez (Noamia), Daria Kasperek (The Edge of Town), Kuba Radej (Ricochets), Anna Kasińska (Synchronization), Sebastian Łach (Four Cups of Coffee or Three) and Shortlist's programmer, Magda Sztorc. Watch the discussion on the Facebook profile of Filmawka.
The festival club in your home
"Arsenal Festival Club" - the mere sound of these words make us dance involuntarily and turn off the alarm clock set for 8:30 a.m., because we know we won't be home until dawn. This year we can't come to the club, so the club will come to us!
This Friday at 9:00 p.m. come to a house party with New Horizons and the American Film Festival. There will be a lot of festival music and lots of other attractions. We will connect live via Zoom (free application download here). Note! Access is limited and granted on a first-come first-served basis [sign up here].
We also encourage you to submit video recordings (maximum 30 seconds) in which you invite others to listen to your song of choice. We will show the most creative recordings during the house party and, of course, we will play the song you choose. Send your recordings here: domowka@nowehoryzonty.pl.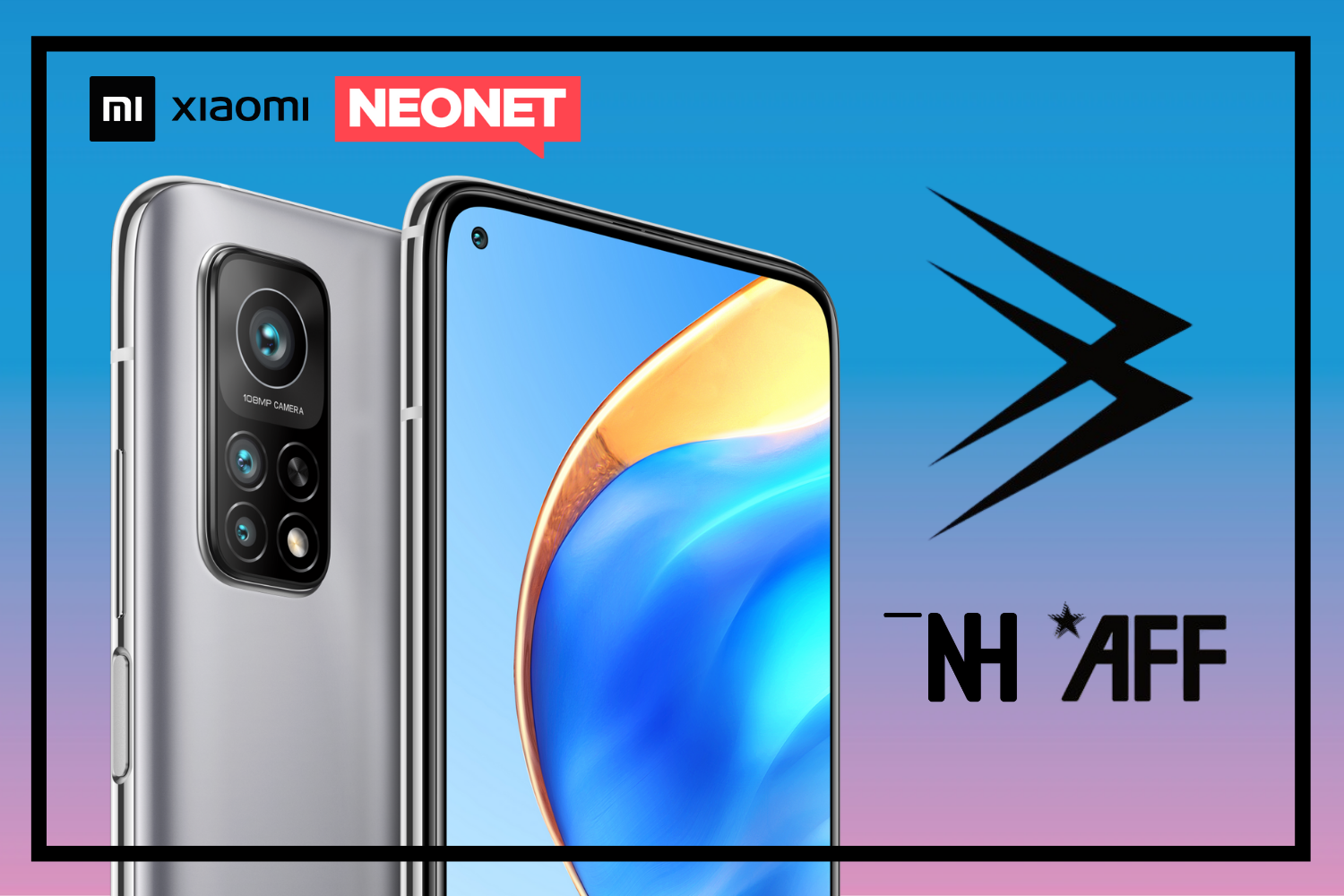 Show me how you watch festival films and win a smartphone!
Together with the sponsor of this year's festival - NEONET - and Xiaomi Poland, we are organizing a competition for the best view of your home screenings! All you have to do is take a photo, make a recording or present any graphic form of how you spend New Horizons and the American Film Festival at home - what you wear, what you eat, what rituals you have. The prize is the Xiaomi flagship smartphone, the Mi10T 128 GB PRO. Your competition entry should be published on your Facebook or Instagram profile, in your feed or in Instastories, tagging the following profiles NEONET, Xiaomi Polska, Nowe Horyzonty and American Film Festival.
The competition runs November 4-14. We will announce the competition winner on November 15.
The rules of the competition are available here.
---