It's time for a film harvest! The festival begins on November 7th at Wrocław's New Horizons Cinema. This year's visual identity sets the American farm, so we will be harvesting the best of cinema from across the ocean, witness independent cinema grow exuberantly, gather a bountiful crop of cult classics and enjoy works of accomplished directors. Yee-haw!
In total, we will showcase 126 productions, including 94 feature films and 32 short films. Sixty-three of these films will be making their debut in Poland, and fifteen will have their European premiere. A total of as many as 9,879 minutes of screenings await our viewers. Tickets and online access to screenings will be available for purchase from tomorrow, October 25 at 12:00, exclusively through the americanfilmfestival.pl website.
This is the fourth time the American Film Festival is being held in hybrid form. The on-site portion of the event will end on November 12, and a selection of festival films will be available for online viewing on the New Horizons VOD platform until November 19 (online titles are indicated in the program).
Nicolas Cage, Jessica Chastain, and Peter Sarsgaard – the opening and closing
We couldn't have dreamed up a better opening. For good measure, we will present, for the first time in Poland, Kristoffer Borgli's Dream Scenario, starring the sensational Nicolas Cage. A black comedy about an average university teacher who one day discovers that he is the hero of dreams for people all around the world. He becomes an instant celebrity, but the price of fame can be high, especially when he ceases to be just an observer in these dreams....
The festival will conclude with a screening of Memory by Michel Franco, one of the most distinctive directors of contemporary cinema (known for New Order, Sundown). In his latest film, he portrays in a penetrating and extremely sensitive way the fate of two life castaways who are trying to heal past traumas and prepare for the challenges ahead. The film stars Jessica Chastain and Peter Sarsgaard.
World festival hits
We're rolling out the red carpet and, along with the section's partner mBank, we cordially invite you to the Polish premiere screenings of hits brought to Wroclaw from the world's most important film festivals. This year's Highlights section includes: Sofia Coppola's Priscilla, a story about the dark sides of life alongside the King of Rock and Roll, told from the perspective of Elvis Presley's wife, with the titular Priscilla (played by Venice award-winner Cailee Spaeny); William Oldroyd's Eileen, screened at Sundance, with the sensational duo of Thomasin McKenzie and Anne Hathaway. A subversive and non-obvious story of life's emancipation; The Holdovers by Alexander Payne, featuring perhaps the best performance of Paul Giamatti's career, this film explores the life of a lecturing neurotic who could be a kindred spirit to Nicolas Cage's character in Dream Scenario; or Next Goal Wins by the reliable Taika Waititi, where Michael Fassbender endeavors to save the world's worst soccer team (clarification: American Samoa is the team in question).
Indie Star Awards: Adele Romanski and Alex Ross Perry
Behold, a double delight, as the 14th AFF is set to bestow not one, but two Indie Star Awards. With the award we honor the most significant and interesting filmmakers in American independent cinema. Past honorees include, among others, John Waters, Nina Menkes, Todd Solondz, and Rosanna Arquette. This year, the statuettes will go to (during the opening gala) two exceptional talents. Adele Romanski, renowned for her crucial role as a producer in the triumphs of Moonlight (which won an Oscar for Best Film) and Aftersun, is one of the awardees. The other is Alex Ross Perry, celebrated for his directorial works including Listen Up Philip and Her Smell. His unique, independent voice unites the East Coast film community and shapes the trajectory of the New York film scene.
The Indie Star Awards winners will engage with the audience in post-screening talks and offer masterclasses, providing insight into their creative process.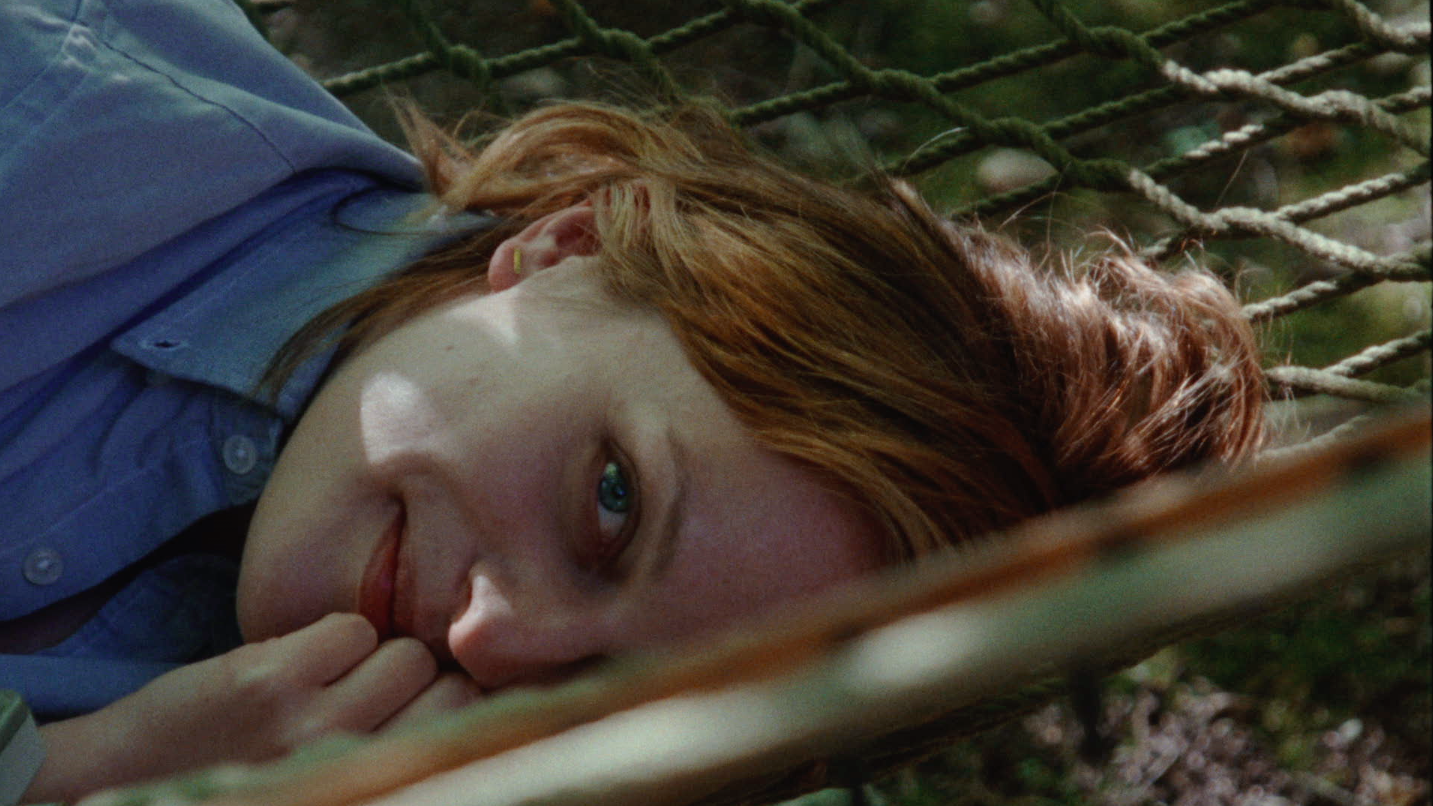 Queen of Earth, dir. Alex Ross Perry
Broken lilies: Altman and Women
This year we continue our encounter with the cinema of Robert Altman, a director with an unmistakable, truly auteurist style and at the same time a thoroughly American filmmaker. During last year's AFF, we presented films in which Altman put his country in front of a distorting mirror and deconstructed national myths. This time we will look at his works through the eyes of female protagonists. In titles such as 3 Women; Come Back to the 5 & Dime, Jimmy Dean, Jimmy Dean; Images, That Cold Day in the Park and A Wedding, Altman engages in a dual critique. He criticizes the patriarchal culture, prevalent during times of societal dissent, while also providing insights into the various phases of women's emancipation, the challenges of feminism, and the stereotypical portrayals of femininity.
Don't look away: a retrospective of Camille Billops and James V. Hatch
At the heart of the American Film Festival is the exploration of often-overlooked yet highly influential figures who have left an indelible mark on American cinema and culture at large. Among them are Camille Billops and her partner, James V. Hatch, filmmakers who are part of the trend of the reimagining of cinema history, which needs to include voices that have been marginalized for far too long. In this particular case: the voices of Black women. The axis of Billops and Hatch's cinematic work is defined by the Billops' family and environment. In the 1970s, a period dominated by the blaxploitation trend, which undoubtedly contributed to the empowerment and representation of Black protagonists, the Billops-Hatch duo took a completely different route in the 1980s. Their films belong to a distinctive niche within Black feminist documentary works. Placing their films within a global and historical context reveals where to find the tradition of documentaries with ethnographic qualities, depicting the daily lives of Black Americans.
Festival sections
One of the hallmarks of the American Film Festival are the competition sections, and this year is no exception. In the Spectrum section (16 titles), we explore new trends and emerging talents in American cinema. Films like Sean Price Williams' The Sweet East, which had its world premiere at Cannes; the Sundance-screened cult classic All Dirt Roads Taste of Salt by Raven Jackson, and Shane Atkinson's LaRoy, a project supported by Wrocław's US in Progress and brought from Tribeca. The American Docs section (8 titles) brings forward documentaries that shed light on various aspects of North America that often remain outside the purview of mainstream cinema or media. Notable in this lineup is Charlie Sadoff's Against All Enemies, a portrait of the rise of far-right militias. Films in these sections will be rated by the audience and be in competition for awards in two categories: feature film and documentary. The American Docs awards are sponsored by BNY Mellon.
The festival also customarily includes a Special Docs section, which will feature American documentaries recited through all forms and cases. This year's program includes titles like Lakota Nation vs. United States by Jesse Short Bull and Laura Tomaselli, a powerful account of the struggle for justice for Native Americans (a compelling complement to Martin Scorsese's Killers of the Flower Moon); and Periodical by Lina Plioplyte, a documentary that dismantles the taboo around menstruation while exploring the cultural and social history of this essential female experience.
Our partnership with CINEMAFORUM – the International Short Film Forum – continues, demonstrating that short films can effectively convey a wide range of content. All of these can be found in the American Shorts section.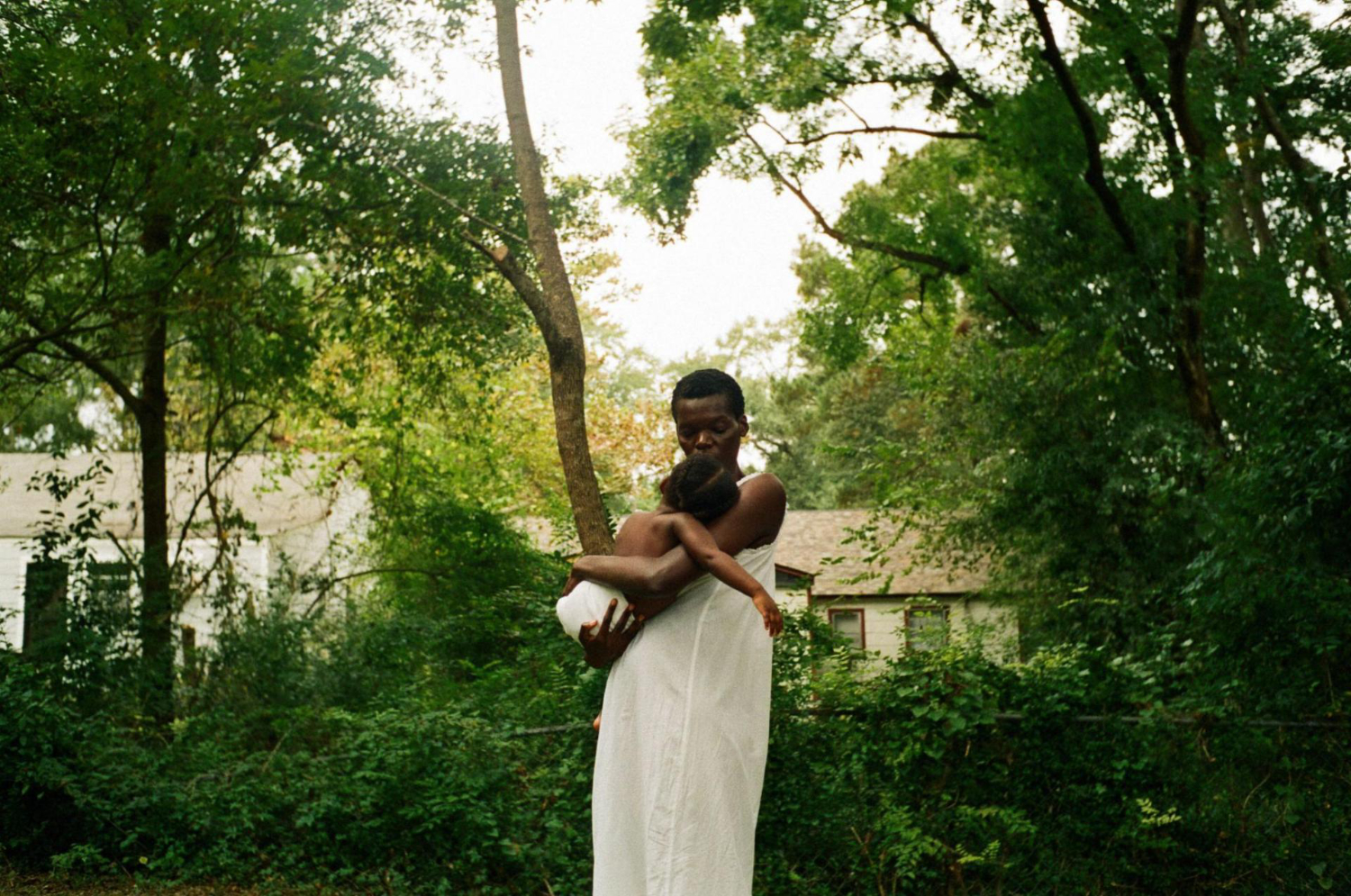 All Dirt Roads Taste of Salt, dir. Raven Jackson
Everlasting classics
With even more vigor than a century ago. The project we're talking about is Return to Reason – a set of films by Man Ray. This collection features restored first films by the pioneering artist, accompanied by music from the band SQÜRL, composed of Jim Jarmusch and Carter Logan. Wrocław audiences will have the opportunity to witness (and hear!) this cinematic gem for the first time in Poland. The 14th American Film Festival will also revisit cinematic masterpieces, including Terrence Malick's 1978 classic Days of Heaven and Victor Fleming's timeless The Wizard of Oz from 1939.
Find your states of cinema
Our proposed festival sections are just a starting point for exploring the richness of American cinema – we encourage you to explore other themes and trails. One such avenue leads to a selection of films that, in various ways, seek to capture and depict the growing influence of the virtual world on our daily lives. As a result, our program includes films that explore gaming, the culture of the gaming world, artificial intelligence, and deepfake technology. These titles include Another Body directed by Sophie Compton and Reuben Hamlyn, Break the Game by Jane M. Wagner, and The New Americans: Gaming a Revolution by Ondi Timoner.
Festival means meetings
If cinema is a conversation, then the AFF perfectly embodies this definition. From November 7 to 12, we invite you to a series of meetings with filmmakers and creators of festival films. Many individuals from the States will be visiting Wroclaw (including the aforementioned Adele Romanski and Alex Ross Perry), but we'll also have guest speakers from Poland, including Katarzyna Figura, who will talk more about her collaboration with Robert Altman.
Good cinema enjoys the company of good literature, so this year we are reactivating the Reading America series. In partnership with the Czarne publishing house and the Wrocław Literature House, we invite you to discussion hosted by Michał Nogaś ("Książki'" magazine). Our guests will include Magda Działoszyńska-Kossow (author of San Francisco. Wild Shore of Freedom, who will also talk about her latest book about Chicago), Ewa Winnicka (Greenpoint. Chronicle of Little Poland; the author will also present her upcoming book about the Polish community in Texas; set for release in spring 2024), Piotr Jagielski (author of Grunge. Inglourious Bastards of Seattle, scheduled for release on November 22), and Piotr Tarczynski (Decay. On non-democracy in America). Admission to all literary events is free, subject to seat availability.
Beyond cinema
After a full day of festival excitement, we invite you to the Aff-ter parties at the Recepcja club-café and DOBRO club-gallery, situated in the neon courtyard at 46a Ruska Street (right next to New Horizons Cinema). Here, you'll find musical delights and a special offer at the bar (a 10% discount for ticket or pass/accreditation holders), among other things, for all festival-goers. On November 8 at 23:00, we invite you to Galeria Dominikańska for a Silent Disco. We also encourage you to explore our extensive list of recommended food spots, which will offer AFF-inspired deals and discounts. Speaking of food: on November 11 at 16:00, we invite you to the New Horizons Cinema for a special screening of Jon Favreau's film Chef and an event called DelicioUS! – a presentation of dishes and treats featuring American delicacies prepared by the winner of the 6th edition of Masterchef, Mateusz Zielonka.
US in Progress
The US in Progress industry event is where Polish post-production companies assist in completing independent American films. Producers get the opportunity to learn about Polish co-production conditions and meet potential partners within the Polish film industry. It's worth noting that the director of the Polish Film Institute has once again provided funding for a $50,000 prize for a selected project for post-production in Poland. Last year's recipient was the LaRoy project, which is premiering as part of the current festival edition.
The on-site portion of the 14th American Film Festival runs from November 7 to 12, with online films accessible until November 19. The complete festival program, including screening schedules and film descriptions, is available at americanfilmfestival.pl. Tickets for screenings, as well as single access and online film access packages, will be available for purchase via the festival website from tomorrow at 12:00. Beginning November 7 at 9:00 AM, tickets will also be available for purchase at the New Horizons Cinema box office.
---